Private Investigator Near Me
Sometimes it can be difficult trying to find a private investigator near me who is passionate about their work. WB Investigations Private Investigator is a true testament to dedication and passion for the truth. We have many years of experience which has helped us bring the best investigative skills to this industry. Our high level of expertise has enabled us to operate with high discretion and skill. It is this same expertise that has helped the Charlotte private investigators become leading private investigators in Charlotte, NC. WB Investigators have completed hundreds of cases ranging from Child Support to insurance. In more than half of these cases, they have provided details that helped clients win legal proceedings. Their eyewitness testimonies are to a client what gold is to a leprechaun.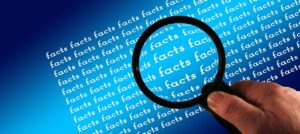 Some of the services WB investigations offers:
Custody Cases (scan timelines, conduct surveillance, asset information, go through witness statements)
Background Checks Research on Employees
Spousal Investigation (possible illegal conduct, infidelity, background search, etc.)
Surveillance
Workers' Compensation, Insurance claims Investigations, and legal services
Primary Education Services (surveillance, testimonies, history verification of employees, etc.)
Trial Prepping (subpoenas, witness preparation, etc.)
As a top
private investigator
near me in Charlotte, NC, you can be sure that we will not rest until you have received the most comprehensive service you have ever had in your life. 
Our philosophy is built on compassion, professionalism, and trust. Having a strong foundation has helped us become a leading private investigator Charlotte NC. The group at WB Investigations always desires to be the best firm when it comes to grasping the knowledge of laws and legal systems. We are proud to say that we know how each local municipality in the great state of North Carolina works. This has enabled us to work with various federal government agencies, law enforcement agencies, and law firms.
Our testimonials act as evidence of our top-notch services and commitment to getting clients what they want. Feel free to scan some of our services and get in touch with satisfied customers who will have nothing but good things to say about our group of investigators. Charlotte private investigator, WB investigations are people you can count
on to work tirelessly until you have received justice, the information needed, and ultimate satisfaction. We are available 24 hours a day, 7 days a week. Give us a call so that we can discuss your situation and decide on the way forward. We cannot wait to hear from you.
Our Investigation Services: