Private Investigator Wedgewood Charlotte NC
Private Investigator Wedgewood Charlotte NC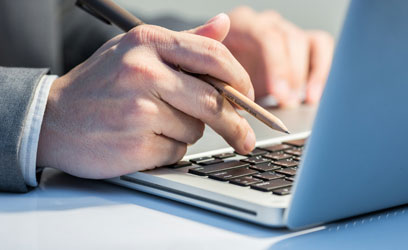 Searching for a Private Investigator Wedgewood Charlotte NC?


WB Investigations offers Infidelity, Background, Child Custody, and Missing Person Investigations for the Wedgewood area in Charlotte, NC. 
Private investigators
can be a person's best friend. They are the professionals who can help with cases involving infidelity, child custody, background checks, missing persons, fraud, embezzlement, and various other investigations and surveillance. A lot of corporations turn to investigators for help—private investigations have become an integral part of the corporate world in recent years. The list below helps explain what our services provide.  
1. Surveillance:
Surveillance is one of the most critical parts of a private investigator's job. It enables a client to know exactly what is going on. Surveillance gives you peace of mind and allows you to make decisions accordingly. For instance, if you are suspicious about your spouse working late, then it's time to hire WB Investigations to perform surveillance of the individual in question. This provides the peace of mind one might need.
2. Interviews:
Our private investigators are trained to conduct interviews with the people involved in a case when necessary. That is crucial because it allows the investigator to check on the story of those involved and to see if someone is hiding something or just not telling the truth. An interview also gives you a chance to ask questions about their story and find out any details they may have missed.
3. Technology and Other Equipment:
WB Investigations private investigator uses the latest technology and other equipment during surveillance, interviews, and various other tasks. For instance, tools such as listening devices, video cameras, and night-vision equipment. 
4. Maintain Confidentiality:
WB Investigations follow a strict code of conduct, which means that the reports and information they give you will be anonymous and can't be traced back to you. That is an essential feature because it protects your privacy and ensures that no one can find out about the investigations you have requested.
5. Experience:
WB Investigations has extensive training and many years of experience conducting surveillance, interviewing people, using technology, and maintaining confidentiality. In particular, when seeking a private investigator Wedgewood Charlotte NC, there is none more qualified than WB Investigations. It is our goal to always maintain confidentiality throughout the process of your case.
We offer cost-effective solutions while maintaining professionalism. While pricing is very important to almost everyone, make sure you are using a very efficient investigator like WB Investigations. Efficiency is everything when you are being charged by the hour and our team has the knowledge and experience needed to be the most efficient available. 
Call Today: 704-266-4224