Private Detective Charlotte
Private Detective Charlotte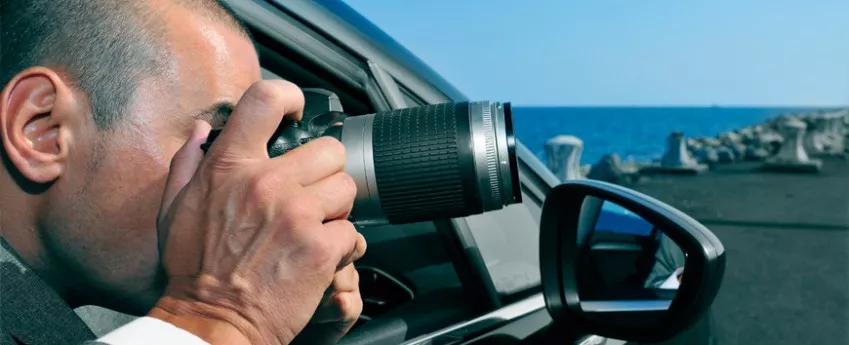 Hiring a private detective in Charlotte, NC, can be a speedy and discreet way to uncover solutions to a situation that may be difficult.
As a private detective firm serving Charlotte, NC, WB Investigations is well-versed in the appropriate laws and regulations and has received many positive reviews for its work. Google Reviews is a great place to read through all of the latest client reviews. 
When you hire us, you'll get a team that listens carefully to your problems, works tirelessly to find a solution, and prioritizes you above all others. As a professional private detective charlotte firm, we collect evidence in a way that is both ethical, discrete, and economical.
Why Hire WB Investigations As Your Private Detective In Charlotte, NC?
WB Investigations has been in business as a private detective for over 18 years, so we've seen it all regarding investigations. We are here to listen to your problem and provide guidance regardless of the nature of your situation.
All of our private detectives in Charlotte, NC, are dedicated to assisting our clients in any way they can, whether by advising, listening, or even just offering an opinion on what they should do differently.
Our services are highly confidential and provide a wide variety of investigation services to our clients so that they can learn the truth about whatever is troubling them. Our private detectives are prepared for every possible scenario.
Since you may feel unable to discuss your problem with friends or coworkers, we have devised procedures to keep your conversations with us private.
There won't be any trouble communicating with us. We employ licensed professional private detectives in Charlotte, NC, who are highly trained and accustomed to dealing with delicate matters.
Schedule a Meeting at 704-266-4224
What is the Work of a Private Detective in Charlotte, NC?
An individual or organization can hire a private detective in Charlotte, NC, to conduct legal investigations on their behalf. In both civil and criminal cases, private detectives frequently assist legal counsel.
Private detectives and investigators hunt for information about legal, financial, and personal concerns. Among the services are checking the integrity of individuals' claims, locating missing persons, and probing cybercrime cases.
A private detective conducts a thorough investigation, weighs the available information, and reports the findings.
Who Can Use the Service of a Private Detective in Charlotte, NC,
There is a vast range of services that private detectives can provide, and they can be performed for various clients. We will outline some of the services that we offer and the clients that we serve below. Please get in touch if you have a service request that isn't included here; one of our seasoned private detectives in Charlotte, NC, will gladly provide you with objective feedback.
People contact us for private investigations so they can make knowledgeable choices about what to do next. We collect information for private clients and deliver the result exactly how it is. We don't want you to be startled by any hidden fees, so when you engage our private detective, we lay out every detail we will need from you before we commence work.
Clients in the Business World
Many businesses and corporations have used our private detective services in Charlotte, NC. WB Investigations can find missing persons who may owe your organization money, conduct surveillance on potential employees, check their criminal records, and much more with these services.
We can also work with a law firm or lawyer that needs assistance with services like process serving. Our private detectives come from law enforcement and the armed forces, so they understand the value of solid evidence.
Security and Monitoring Firms
If you need to collect indisputable evidence in a lawful manner, an undercover detective from WB Investigations can help. Our team of private detectives has years of experience conducting surveillance.
WB Investigations will keep your information private!
Any data we gather from you or about you will remain strictly private. Don't be nervous about hiring us as your private detectives. 
Our investigations are conducted in a way that ensures the person we are tracking has no idea we are observing them. We have tracked people all around the world without them knowing we were there, so if you are anxious about being detected, we can assure you we won't be.
WB Investigations Private Detectives Don't Break the law
Professional private detectives do not break the law and always follow local regulations. Our investigators have served clients all around Charlotte, NC.
If you are having issues, our trained representatives will gladly assist you in determining which solution will best address your concerns.
Contact Us or Call Today at 704-266.4224