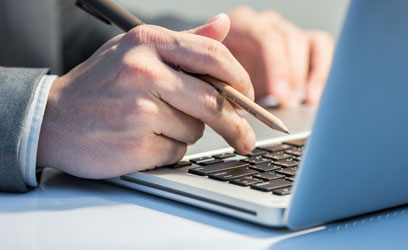 Don't Be Too Sure To Trust Anyone Without A Background Check
Each person has a past. Some people have greater reasons than others to hide their identities. If you're thinking of making a decision involving another person, you should consider how well you know them!
Sincerity is Not Written on the Forehead
WB Investigations Private Investigators can discover nearly anything about a person's past. Globally, we undertake professional, discreet, and private background checks in Charlotte NC.
•       Locating Individuals
WB Investigations in Charlotte, NC use the most efficient approach in locating a person who has vanished intentionally or inadvertently, is attempting to evade debt or avoid legal processes or has vanished to avoid court proceedings. 
We assist people, attorneys, debt collectors, insurance companies, and estate executors in locating missing persons and property. 
Our background check specialists in Charlotte, NC employ their extensive investigation skills and cutting-edge technology to promptly determine the location of a missing individual by tracking individuals using vast data points.
•       Criminal Background Checks
 A criminal background check can assist you in safeguarding yourself and the people you care about. Additionally, it can help you gain a deeper knowledge of the individual you're engaging with.  
Our criminal background check service in Charlotte, NC, also helps you make the right choice when making a decision. So what are you waiting for, then? Prioritize your safety and well-being by initiating a criminal background check immediately.
•       Business Background Checks
With our business background check service, you may learn everything about a business or a firm without ever revealing your identity. Our data and tools will provide the information you need to decide who your business associate should be!
Contact our Charlotte, NC, Business Background Checks specialist today to save yourself from unforeseen fraud or financial loss.
Call Now 704-266-4224
Carrying out a nanny background check in Charlotte, NC, might be one of the best things to do, it is necessary to safeguard your family's protection and security. This is the purpose of a nanny background check. You can only identify someone who has a clean background and is suitable for your child only by conducting an exhaustive search. Common concerns to consider when hiring a nanny include criminal background, driving record, and immigration status. By doing a nanny background check, you will be sure of your family's safety!
•       Due Diligence Investigation
A single error can cause reputational and financial harm to a business. Our due diligence services give critical information to legal, compliance, anti-money laundering, financial crime, and investment decision-makers to assist you in mitigating risk.
 If any of these situations apply, a due diligence investigation and thorough background checks will provide you with the peace of mind and security you deserve, allowing you to make the proper decision based on FACTS. 
Before engaging in any arrangement, assessing the associated risks is vital. Our due diligence investigation service will assist you in mitigating risks by completing comprehensive background checks on your behalf. 
You can fill out our contact form, and one of our representatives will call you today.
Get Quote Now – 704-266-4224
Background checks allow employers to verify a candidate's credentials. For example, this pre-employment screening might involve validating the applicant's academic qualifications, contacting past supervisors, or conducting a criminal background check.
These checks may include social media screening, credit, credentials, references, right to work, and public safety checks.
Contact us immediately for your pre-employment background checks in Charlotte, NC, to see how we can assist you.
•       Pre-Marital Background Checks
Though getting a background check before getting married may not sound very romantic, it is essential to keep in mind that marriage is a lifelong commitment.
The results of a background check conducted before tying the knot provide valuable insight into whether or not you and your prospective spouse are genuinely a good fit.
Our premarital screenings are designed to appease your curiosity and allay your fears.. 
Call Now 704-266-4224
Why Should You Consider Us For Your Background Check In Charlotte NC?
We are client-focused, therefore we will ensure that you receive the desired outcomes while feeling supported and understood.
WB Investigations are available around-the-clock to answer your queries and modify your plan.
Please contact us to explore which of our services might help you safeguard your property most effectively.