Adultery Investigation Huntersville NC
Adultery Investigation Huntersville NC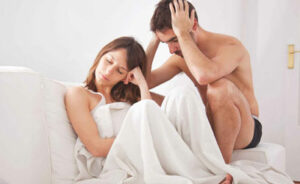 Spouse suddenly refusing sex?
Spouse suddenly buying new clothes?
Spouse suddenly working late? 
WB Investigations Private Investigator offers professional Adultery Investigations in Huntersville, NC. Our team has the experience and knowledge to get you the proof you need to provide the peace and mind you deserve. 
An unfaithful spouse can be devastating to a marriage and cause tremendous pain for the entire family including children. Children are the innocent victims in any adultery situation. Catching your spouse and protecting your children as soon as possible is in the best interest of any marriage where children may be involved. Our services provide the evidence needed to protect you and any children caught up in this devastating act. At WB Investigations, we understand the pain of needing this type of investigation. Our team is here to provide the support you need to get through a time such as this. With our free consultation, it cost nothing to learn just how we can help you during an adultery investigation. 
If you suspect your spouse is being unfaithful,  you're not alone. More than half of all married people have been unfaithful at some point in their relationship. Most of the time a cheating spouse is never caught. It is best to remain silent and hire a professional so you don't let your spouse know you are suspecting their infidelity. At this point, it is time to hire a professional private investigator to provide the proof or peace of mind you desire.
 Our team of expert investigators can provide proof to back up your case if needed in court. 
Our adultery investigation services have helped countless clients get the evidence they need to prosecute their spouses for adultery. We offer investigation services at affordable rates. If you suspect your spouse is being unfaithful, don't wait another minute—call us today for your Free Consultation at 704-266-4224!